BBQ Grill Mats offers perfect barbecue accessories for all those who like freshly baked. BBQ Grill Mats allows you to barbecue seafood, vegetables and other small items, and even small and delicious meat rolls, and will not be lost through the cracks in the grid. Non-toxic, military grade, heat resistant and fireproof, allowing no burning or odor to make it the best barbecue helper. BBQ grill mats even transfer those attractive grid lines to your barbecue masterpiece. Completely safe, easy to clean and perfect gift. Use our cushions to satisfy all your barbecue needs and enjoy the taste of outdoor health. As a reward,our grill mat can also be used indoors as a non-stick pan. BBQ Grill Mat is a summer barbecue essential item. These mats are ideal for extending the life of old, rusty grills and are easy to cook greasy food while avoiding dripping grease explosions. Cleaning is an easy task because you can easily wash these items and save time because you do not have to scrub the grill again.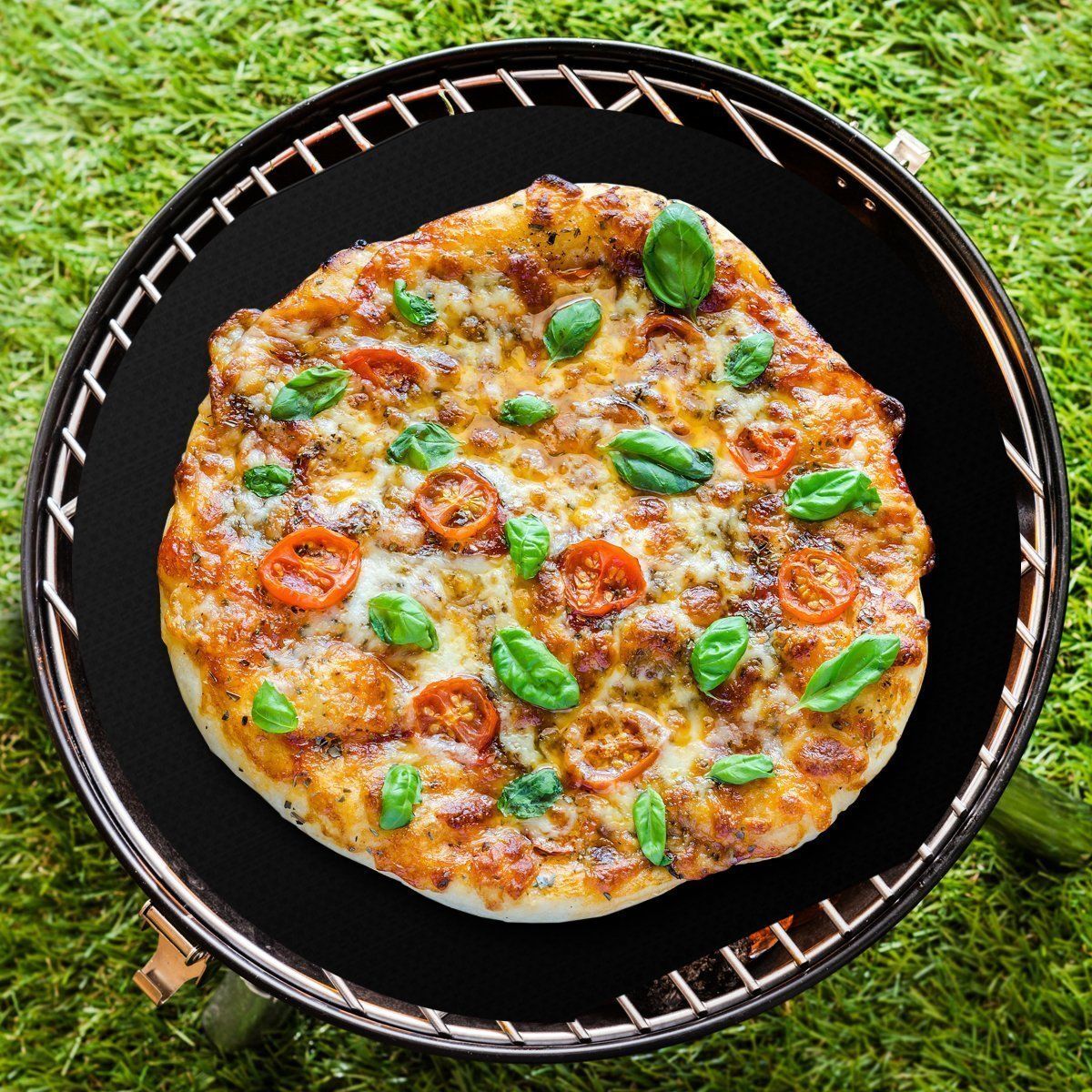 Feature
No oil or fat Cooking is more healthy and suitable for: Eggs ribs fish Vegetables Steak Hamburger Grilled shrimp Shrimp bacon roasted sandwiches, etc.

High temperature resistant for healthy cooking

Indirect cooking for gas, charcoal and electric ovens,Can be cut directly into the food and food on the surface of the grill

Can be cut into any shape to suit your oven, toaster, stove, gas stove, pan, cake tin, you can cook, barbecue, bake, fry Fried when used.



Specification
SkyFlon - BBQ Grill Mat

Model

Standard Size

(mm)

Total

Thickness (mm)

Weight

(g/m2)

Color

9008 BBQ

Any Size

0.07

107

Black

9010 BBQ

Any Size

0.10

220

Black

9011 BBQ

Any Size

0.11

235

Black

9025 BBQ

Any Size

0.22

455

Black
Note: The thickness and Colour are not fixed,and it can be custom-made (more or less ptfe amount) as per customer's request